Hydro GE 80 Plus® Gold Power Supply is designed to maximize cooling efficiency with features such as a 135mm FDB fan with thermal control design, internal component arrangement for increased airflow, enhanced heat dissipation and efficient energy conversion. This Hydro GE series also features changeable logos that allow DIY enthusiasts to match the logo with the rest of the hardware.
Complies with ATX12 v2.4 & EPS12 v2.92
High efficiency ≧ 90%
Active PFC ≧ 0.9
80PLUS® Gold certified
Changeable side stickers for DIY enthusiasts and gamers
+12V Single-rail design
Full modular with ribbon Cables
Full Japanese electrolytic capacitors
Supports 6+2 pin PCI-Express connectors
Quiet and long-lasting 135mm FDB fan
Complete protections: OCP, OVP, SCP, OPP, UVP, OTP
Global safety approved
Fully Modular Design with Ribbon Cable
The modular cable design simplifies installation and neat build, in choosing only those cables you needed.
Stylish in DIY Spirit
For DIY enthusiasts and gamers, Hydro GE series is the first power supply that features changeable logos, three kinds of changeable side stickers you can show your style and fit your preferences.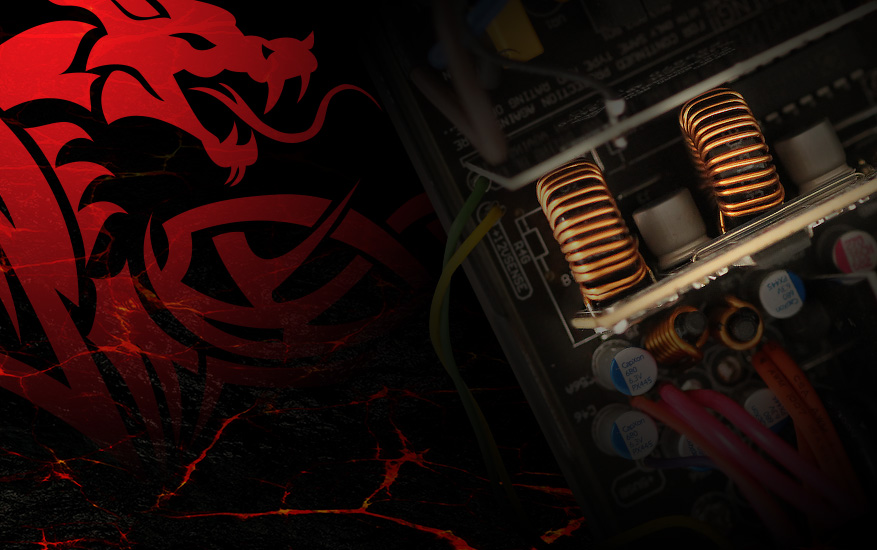 Stable DC to DC Output Quality
For maximum efficiency and stable voltage, Hydro GE series with DC to DC circuit design offers benefits such as better compatibility and reliablity, and high system compatibility especially in cross regulation mode.
80 Plus® Gold Certification
Hydro GE series is a power supply with 80 PLUS® Gold Certification that guarantees to operate at a minimum of 90% efficiency at 50% load of PSU rated power and as a result to reduce lots of electricity cost.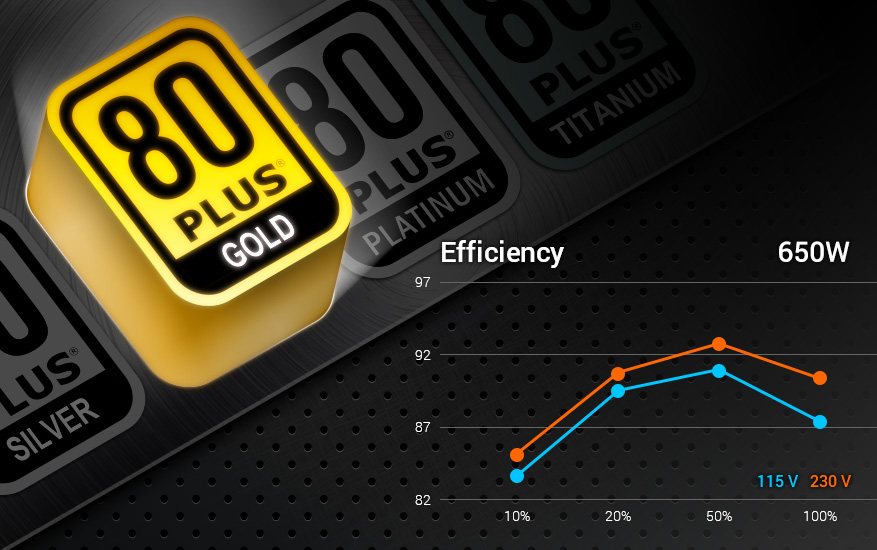 Low Noise and Durable Cooling Fan
Hydro GE series is built in 135mm FDB Fan, allows for little or decreased noise level during regular operation.
100% Japan-made E-Cap
Get the most reliability and greatest performance with the use of the highest quality Japan-made electrolytic capacitors for prolong lifespan.